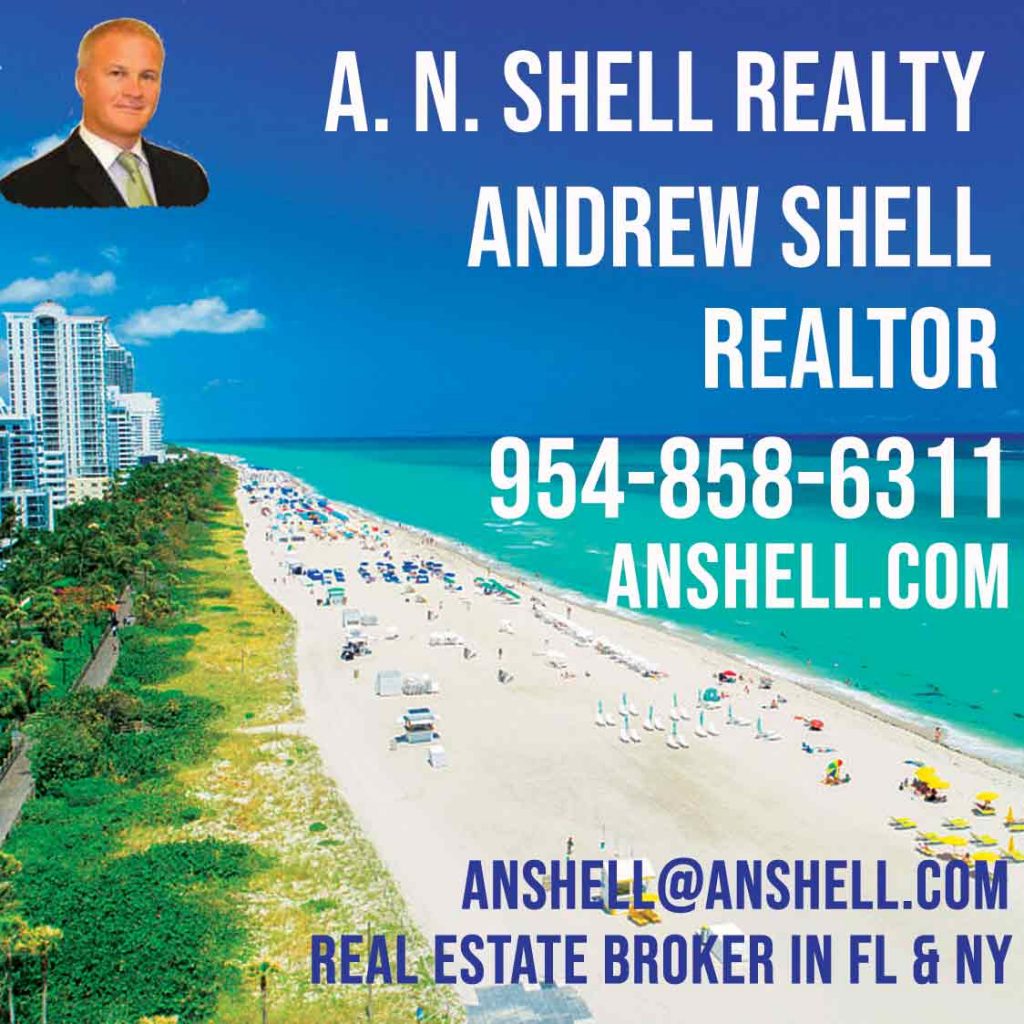 Becoming a Licensed Real Estate Broker in Florida in 2021
A) License requirements for real estate brokers in Florida

Application process
Nonresident Application Requirements
Florida Statute 475.180 Nonresident licenses
The Florida state exam is administered by a private computer-based company
Florida Statute 475.17 Qualifications for practice.

B) Licensure requirements for sales associates
C) Florida Real Estate License renewal
D) Registration versus licensure
E) Multiple licenses for Real Estate Broker in Florida
F) Real Estate Broker in Florida change of address
G) Services of real estate, exemptions from licensure and unlicensed activity
Learning Objectives
Explain the real estate broker in Florida applicant requirements and situations that may cause an application to be denied
Identify the consequences of failing to disclose a prior conviction
Identify the post-licensing and continuing education requirements for brokers and sales associates
Explain how it is unlawful to perform real estate services with an expired real estate license and the consequences of renewing a real estate license without first satisfying the continuing education requirement
Distinguish between licensure and registration
Distinguish between multiple licenses and a group license and explain the provisions for issuance of multiple licenses
Identify the rules regarding change of address, residency, and change of business address
Identify practices that are exempt from licensure
A) License requirements for real estate broker in Florida
A Real Estate Broker in Florida is licensed to carry out real estate services and operates as an intermediary between a buyer and a seller, or a landlord and a tenant, for the purpose of receiving compensation for his/her services.
A Real Estate Broker in Florida is issued their license by the Department of Business and Professional Regulation (DBPR) and may perform duties, such as purchasing, selling, auctioning, and appraising real estate, as well as negotiating the purchase, sale, or leasing of property on behalf of a client.
The distinguishable characteristics of a Real Estate Broker in Florida license are the ability to work independently and receive compensation for providing real estate services.
A Real Estate Broker in Florida is also responsible for all sales associates' activities, that are in their employ.
A Real Estate Broker in Florida could also be an individual acting as an officer, general partner or director, in a partnership or corporation, or an individual who lists, or sells, one or more timeshare periods, in one or more timeshare plans, annually, on the behalf of a client.
All individuals, wishing to enter into a career providing real estate services, must start at the level of sales associate. However, for an individual to obtain a real estate license in the State of Florida, whether it be a broker's license or a sales/broker's associate license, they must meet certain provisions, as set out in Florida Statute 475.17 Qualifications for Practice.
If the individual believes they are able to meet all the provisions required of them, they may then submit an application to obtain their license, to the Department of Business and Professional Regulation (DBPR) for review. The DBPR will then make the decision whether to approve or refuse the individual license, based on the applicant meeting the following provisions
Age – To apply for a real estate license, an applicant must be at least 18 years of age and a natural person. A natural person means the applicant is a human being, and not an entity, such as a corporation.
High school diploma or it's equivalent – An applicant must have a high school diploma, or equivalent qualifications, such as a GED, which has nationwide recognition and makes it possible for individuals to achieve an equivalent diploma when they have not graduated from high school.
Honest, trustworthy, of good moral character – Another provision that must be met to obtain a real estate license, is that an applicant must be honest, trustworthy, and of good moral character.
These characteristics are extremely important for a real estate professional to possess, as they will be involved in transactions that need to be dealt with in an ethical, and honest manner. These qualities will be measured by the background of the individual, and whether they have any criminal history.
Disclose if under investigation, convicted of a crime or ever entered a plea of nolo contendere / no contest or guilty – Applicants for real estate licensing, and also real estate licensees, must disclose to the Department of Business and Professional Regulation (DBPR), if they are either under investigation, convicted of a crime, or have ever entered a plea of nolo contendere/ no contest or guilty, in any state.
If an applicant has had previous charges brought against them, that were expunged, sealed, or had adjudication withheld, the first step they would need to take, would be to ensure that the charges are not still on their record and to complete any steps required to clear them.
If an applicant has ever been found guilty of a crime or entered a plea of nolo contendere, they must declare the full details of all cases, on their application, along with a personal statement relating to the crime/s on record. An applicant must disclose any convictions, or investigations being carried out, in any state or a foreign nation, not just the state of Florida.
An adjudication withheld means that under Florida statute 948.01, judges have the authority to withhold a formal conviction. This does not, however, mean that the charge/s has been dropped.
Nolo Contendere is Latin for "I will not contest". In legal terms, it is a plea of no contest, which results in charging the defendant with the crime in which they are being prosecuted. Pleading nolo contendere has the same outcome as if the defendant had pled guilty. Charges that are expunged, means the record of arrest or charge/s has been deleted from a person's history/background.
An expungement would be applicable in cases that have been dismissed from a court or deferred. It is important for the applicant to check that expungements have been officially removed from their record. Charges that are sealed, meaning that the criminal record is still present on the person's history/background. A record may be sealed in cases of juvenile charges but are still present by means of a court order.
Aliases or A/K/A – Alias is a Latin term, meaning "otherwise called", or A/K/A (an abbreviation of "also known as"), which indicates if an individual is known by another name.
An applicant for real estate licensure must include all versions of their name, or aliases, on their license application, which include nicknames, maiden names, or any previous names, if they have made changes. If an applicant has had their name misspelled in association with their background history, it is also good practice to include this information on their application also.
Disclose if denied, or had a license disciplined or pending discipline in another jurisdiction – All applicants must disclose any circumstance in which they have had any license, in any profession, denied, revoked, disciplined, or are pending discipline, throughout any jurisdiction. This license provision relates to the applicant's entire lifetime, and to all jurisdictions, across all states, and nations out with the U.S., and areas of authority.
Disclose if Denied, surrendered, or revoked license or registration to practice a regulated profession in any jurisdiction – Disclosure of surrendered, denied, revoked licenses or registration, or licensees that have been disciplined, or are pending disciplinary action, must also be made for all regulated professions, across all jurisdictions. This includes all regulated professions and businesses, requiring a license or registration, spanning the lifetime of the individual.
Guilty of any conduct or practice that would have been grounds for suspension or revocation under Chapter 475, F.S. – According to Florida Statute Chapter 475, in circumstances where a licensee is found guilty of illegal conduct, or practice, they must disclose this within 30 days, to the Department of Business and Professional Regulation (DBPR).
This includes any circumstances where there are grounds for suspension, or revocation of their license, although minor traffic violations are an exception, and in which case, do not need to be disclosed. The disclosure must also be made if a licensee is found guilty of any misconduct, or malpractice, across all jurisdictions, including foreign jurisdictions, and not just in the state of Florida. Non-disclosure is classed as a violation of licensure, as stated under Florida Statute Chapter 475.
As stated in Florida Statutes Chapter 455, any immigrant that has met the education requirements for licensure, and met the general provisions diploma requirement or equivalent, may sit the state examination for their license and must have a full understanding of real estate licensing law.
Florida Statute 455.11 Qualification of immigrants for examination to practice a licensed profession or occupation.
(1) It is the declared purpose of this section to encourage the use of foreign-speaking Florida residents duly qualified to become actively qualified in their professions so that all Florida citizens may receive better services.
(2) Any person who has successfully completed, or is currently enrolled in, an approved course of study created pursuant to chapters 74-105 and 75-177, Laws of Florida, shall be deemed qualified for examination and reexaminations for a professional or occupational license which shall be administered in the English language unless 15 or more such applicants request that said reexamination be administered in their native language.
In the event that such reexamination is administered in a foreign language, the full cost to the board of preparing and administering the same shall be borne by said applicants.
(3) Each board within the department shall adopt and implement programs designed to qualify for an examination of all persons who were resident nationals of the Republic of Cuba and who, on July 1, 1977, were residents of this state.
1) Application process
The initial license application to become a licensed Real Estate Broker in Florid consists of the following steps:
Step 1: Submit the broker initial application – upgrade from sales associate to broker application form, which can be found on the [State of Florida Department of Business and Professional Regulation website](https://www.myfloridalicense.com/CheckListDetail.asp?SID=&xactCode=1014&clientCode=2501&XACT_DEFN_ID=806)
Step 2: Include the relevant application fee, with the Real Estate Broker in Florida application form, $91.75. Payment can be made by Debit/Credit Card or electronic check when applying online, or alternatively if applying by mail, a check can be attached with the application form.
Step 3: Submit electronic fingerprints, and remember to include any legal documents, if applicable (in the case of previous convictions). If an applicant does not disclose any previous charges or information which may affect the outcome of their application, it could result in their license being denied.
Step 4: If an applicant is sending the forms, fees, and documents by mail, they must send their application to the DBPR's address in Tallahassee.
It is imperative that an applicant responds accurately, and completely, to requested background information on the license application form. Applicants must answer all questions honestly. As previously explained, one of the main general provisions for a real estate professional to possess is, to be honest, trustworthy, and of good moral character.
To non-disclose information, or to add any misleading, or dishonest information on the application form, is a violation of licensure, as stated under Florida Statute Chapter 475, and will result in the application being denied.
For an applicant to schedule their final state exam, for their initial broker license, the applicant must first successfully pass the 72 Hour Real Estate Broker in Florida Pre-License Course (FREC II), to receive their final course certification, and have received the approval of their real estate license application, from the DBPR.
The applicant can then schedule their final state exam and must present both their course certificate, and provide their license number (present on the license approval letter, from the DBPR) to the exam vendor, on the day of their exam.
Details for scheduling state exams can be found by following the link to Pearson Vue website
2) Nonresident Application Requirements
Rules pertaining to nonresident licensees
An applicant for licensure is not required to be a U.S. citizen, by law. The application process for a non-resident of Florida, is the same as a resident application, with the exception that the non-resident does not qualify for mutual recognition.
If a non-resident is applying from a mutual recognition state, they must then follow the required process, which will be explained later in the course.
Also note, in the event that a licensee relocates, out with Florida State, they must inform the Commission of their non-residency, within 60 days, as required by law. The licensee must meet all continuing education requirements, and post-license courses, and notify the commission of any changes in address. Failure to notify the commission may result in a citation and a $300 fine.
Florida Statute 475.180 Nonresident licenses
(1)
Notwithstanding the prelicensure requirements set forth under ss. 475.17(2) and (6) and475.175, the commission in its discretion may enter into written agreements with similar licensing authorities of other states, territories, or jurisdictions of the United States or foreign national jurisdictions to ensure for Florida licensees nonresident licensure opportunities comparable to those afforded to nonresidents by this section.
Whenever the commission determines that another jurisdiction does not offer nonresident licensure to Florida licensees substantially comparable to those afforded to licensees of that jurisdiction by this section, the commission shall require licensees of that jurisdiction who apply for nonresident licensure to meet education, experience, and examination requirements substantially comparable to those required by that jurisdiction with respect to Florida licensees who seek nonresident licensure, not to exceed such requirements as prescribed in ss. 475.17(2) and (6) and 475.175.
(2)
(a) Any resident licensee who becomes a nonresident shall, within 60 days, notify the commission of the change in residency and comply with nonresident requirements. Failure to notify and comply is a violation of the license law, subject to the penalties in s. 475.25.
(b) All nonresident applicants and licensees shall comply with all requirements of commission rules and this part. The commission may adopt rules necessary for the regulation of nonresident licensees.
b) Florida resident (for application and licensing purposes)
The definition of an individual who is recognized as a "Florida Resident" is a person who has been resident in the state of Florida, for a minimum of 4 months continuously, within a 1-year time period. Any individual that is recognized as a Florida resident is not permitted to apply for real estate licensure through the provision of mutual recognition.
If a licensee is a resident of Florida, and not eligible for mutual recognition, then education exemptions do not apply to the applicant. The Florida resident will be required to fulfill all pre-license course requisites, as set out by the Commission, and also be required to sit the full 100 question-based Florida state exam, for both sales associates and brokers.
Denial of Licensure may occur in the following instances:
Submitting an incomplete application form
Failing to submit the applicable application fee
Failing to submit fingerprints, along with the application
Failing the state exam, or failing to pass the exam, within the 2-year time period, from license application
An applicant is under investigation or charged with a violation under Florida License Law
Background checks show evidence of the applicant's unfair dealings, and dishonest character, and/or previous criminal history
Failing to respond truthfully to the information requested on the application form
Failing to disclose any record or history that may affect the person's application
The DBRP has 30 days upon receiving an application to inform the applicant of any errors or omissions. The agency is permitted by law, to request additional information, although it must be within the 30-day timeframe. If the DBPR does not request the information within 30 days, they are not permitted to deny a license based on errors or omissions made by the applicant. The DBPR can grant extensions, to an applicant, to give the applicant more time to submit further information.
The DBPR must notify applicants of the outcome of their application, within a 90-day time period, as to whether their application has been approved or denied. Failure in the DBPR meeting the 90-day notification period, as set out in Florida Statute 120.60 Licensing, will result in the application being automatically approved, after a public hearing is held, or 45 days after an order is submitted. An applicant is not permitted to carry out any licensed activity until they have received notice by the agency clerk, that the default license has been issued.
If an application for licensure has been denied, the Commission must inform the applicant within the 90-day time period, and provide the reasons for such outcome, in the form of a Notice of Intent to deny. The applicant then has 21 days, from receiving the denial notice, to file a petition with the DRE (Division of Real Estate) and appeal the decision either by;
Option 1: Requesting an informal hearing with the FREC (Florida Real Estate Commission)
Option 2: Requesting a formal hearing before an administrative law judge
Fingerprint process and consequences for failing to disclose a prior conviction
All applicants must submit fingerprints to the Department of Business and Professional Regulation, (DBPR), for the purpose of running a background check. This process is required by most regulated professions and is a means of checking that an individual is honest, trustworthy, and of good moral character.
Fingerprints that are submitted to the DBPR, are forwarded to the Department of Law Enforcement, and its Division of Criminal Justice Information Systems will process them, in order to check if the applicant has any criminal charges on their record.
The Federal Bureau of Investigation will also receive the fingerprints, to run criminal history checks on the applicant. Any background history collected by the Federal Bureau of Investigation, and the Department of Law Enforcement, will be provided to the DBPR to assist the department in establishing if the applicant is honest, and of good character, and is suitable for licensure.
The DBPR has the authority to use private vendors to collect fingerprints, where the issuance of licenses or certification requires background checks to be carried out. Fingerprints can be submitted electronically by approved Livescan vendors.
These vendors will need to have been approved by the Florida Department of Law Enforcement. Every applicant must ensure they provide two forms of identification, such as a passport, driver's license, and/or state ID card, and must also include the Originating Agency Identification (ORI) number to the vendor when submitting their fingerprints.
If they do not, the DBPR will not receive them. One form of identification must include the applicant's signature and photo. It is also required that the applicant clearly identify the profession, in which they are seeking to license for.
Follow the link for details of Livescan vendors
If an applicant is found guilty of deliberately withholding information from the Commission, the Division of Real Estate or the Department of Business and Professional Regulation, pertaining to their criminal history, or charges, their application will be automatically denied, or if the person is already in possession of a license, the license will be revoked.
3)
Education requirements
a) Regulations pertaining to pre license courses
The rules pertaining to real estate pre-license courses are detailed by the Florida Administrative Code, FREC Division Rule: 61J2-3.008
Applicants must follow the regulations in regards to education requirements, complete the relevant Florida Real Estate Commission (FREC) approved courses, pass the course examinations, and state exam, in order to obtain, and renew their real estate license.
A licensed sales associate who wishes to progress to a broker's license must satisfactorily complete a FREC approved course consisting of 72 hours of education, with 3 hours of examination included. The course must educate the student on the fundamentals of real estate appraising, investment, financing, and brokerage and management operations.
This course has been designated as Course II by the Commission. The student must pass the end-of-course examination with a grade of 70% or higher, and not miss a maximum of 8 hours of the prescribed 72 hours of education. Each hour is equal to 50 minutes as stated in the rules of the Administration. The end of course examination will be made up of 100 questions, equal to 1 point for each question.
The end of course examination is broken down into the following structure:
Real Estate Law – 40 questions
Real Estate Principles and Practices – 40 questions
Mathematics – 5 questions
5 questions based on the closing statement, worth 2 points per question